Scholastic Book Parties
Welcome to Scholastic Book Parties!
This is the home of our Scholastic Book Champions, a community of enthusiastic independent booksellers, who are passionate about helping children discover a lifelong love of reading.
Scholastic Book Champions sell our brilliant range of discounted children's books on our behalf, including exclusive offers not available anywhere else. Each Book Champion earns 20% in commission on all sales, plus we given an extra 10% in free books to a host, school or nursery.
To find out more about joining our community of Scholastic Book Champions contact us at bookchampions@scholastic.co.uk, or simply click below.
How do I get started?
Click the Sign Up button above and get a Starter Kit to kick off your new venture.
Get your Starter Pack for just £24.99! (usually £49.99).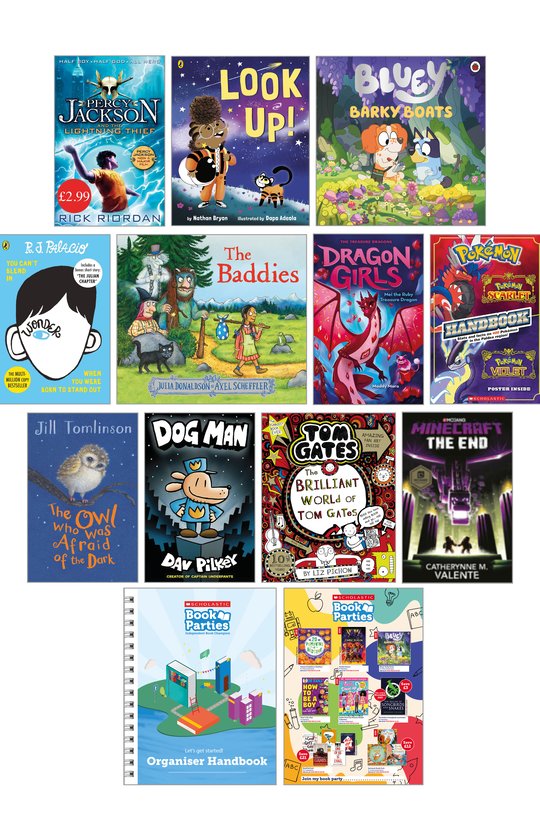 The Starter Pack includes 11 carefully selected books, as well as a printed copy of the Scholastic Handbook, and a pack of 100 of the current offer flyers.

YOUR PRICE

£24.99

Usual price £49.99


RRP

£70.89
---
Why become a Book Champion?
---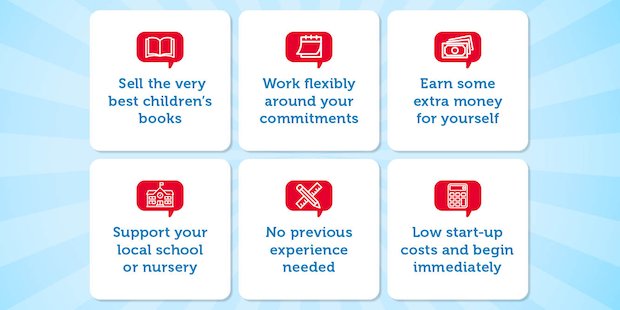 Sell our brilliant range of discounted children's books from over 70 publishers.
Flexibile working that fits around your other commitments
Commission rates are set at 20% to reflect the extensive range of books on offer from over 70 publishers.
If you partner with a school, nursery or party host to sell your books, they will also earn 10% commission in free books.
You don't need any experience – you just need a passion for sharing great children's books and a good network of family and friends. We will give you all the support you need.
You can start earning commission on your sales immediately! Our joining fees cover the setup of your web page, a Starter Kit and marketing materials.
What do our Book Champions think?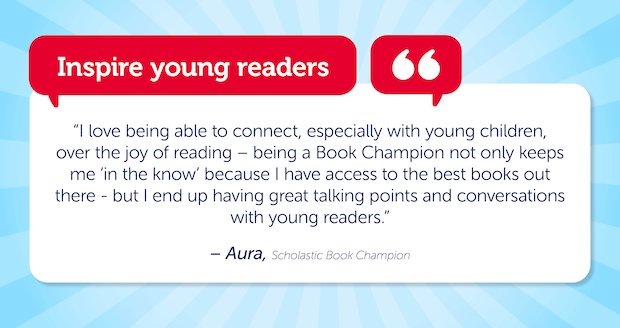 Find out more about being a Book Champion
If you want to find out more about becoming a Scholastic Book Champion, please enter your email address below and we'll get in touch.