New to Scholastic?
Scholastic has been supporting readers and learners for over 90 years. We pride ourselves in selecting the very best children's books from over 70 publishers, to ensure children develop a life-long passion for reading. Children who read frequently perform better at school and there is no better way to develop that habit than a ready supply of fantastic books.
By joining Scholastic Book Parties, you'll be helping to ignite that spark whilst earning money and building your business from home. You'll be sharing the best children's books often at up to 70% off RRP and with fresh offers every 6 weeks, your family and friends will be keen to snap up the bargains while they last!
Scholastic Book Champions sell online, at schools, nurseries and parties, and are supported every step of the way by mentor Jane Connolly. Jane has worked for Scholastic for 18 years and will work with you to grow your business and reach as many people as possible.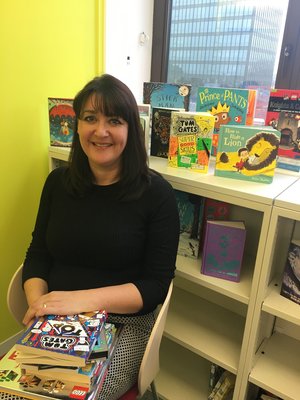 Meet Jane Connolly, our Book Parties expert who will be supporting you throughout every Book Party – she's available by phone or email to answer any questions you may have, and give you tips and help throughout.
Watch our video below for a quick introduction!
If you have any questions at all about Scholastic Book Parties, please get in touch with Jane
on 07833 220 832 or at bookchampions@scholastic.co.uk and she'll be more than happy to help.
You can also catch up with all the latest Book Party news on Facebook.
Find out more about being a Book Champion
If you want to find out more about becoming a Scholastic Book Champion, please enter your email address below and we'll get in touch.