Ways to earn
There are five ways you can run a Scholastic Book Party, meaning you can grow your business in a way that suits you and the time you have available. The commission rate is always 20% and you can earn 10% in free books for any host, school or nursery you partner with.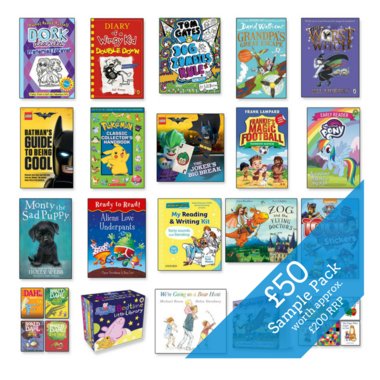 Online selling only by sharing your unique web shop. You'll earn 20% commission on all orders. This is the simplest option and where most book champions start.
Online via a Facebook Party shared on someone else's social media accounts, the host creates an event to share with their network of friends. You earn 20% commission on all orders and your host earns 10% in free books.
Physically selling at a party at someone's house. You purchase a starter kit at 50% discount and any additional stock via your web shop.† Attendees can purchase directly online via a unique web link, or you can collate orders on an order form to place at a later date. You can also sell your stock directly and take any extra earned on the sale price. Books will be delivered to you or to the host to distribute. You earn 20% commission on all orders and your host earns 10% in free books.
Working with a school or nursery to share a unique web link with their parents, any orders placed earn you 20% commission and your school or nursery earns 10% in free books. Books are delivered to you to distribute on behalf of the school.
Selling at a school or nursery fete by negotiating a pitch fee or cut of the sales with the school directly. Stock can be purchased via your web shop earning you 20% commission and then any further income on the price you set for the stock.
†In the unlikely event that you do not submit orders to the value of £200 within 12 weeks of joining, you will be invoiced for the difference between the price you paid for the sample kit and the retail price.
Building a Team
A great way to boost your earnings is to build your own team of passionate Book Champions. Your team can be as large or small as you like – think about family, friends or colleagues that might be interested in running their own book parties. Share your experience about how easy it is to earn extra money, working the hours they chose, to build a bookselling business.
Ways to Recruit
The best way to interest people in becoming a Book Champion on your team is to chat to them about your own experience of running Book Parties and how easy it is to sell best-selling books from over 60 children's publishers at great prices. Invite them to one of your parties or ask them if they'd like to host a party to see how it works and what a fantastic range of books they'll be able to sell, chat to party guests to see if anyone is looking for this kind of flexible opportunity.
Share what you're doing with your friends on social media and see if anyone is looking for a similar opportunity to earn some extra cash, or has a few hours a week to spare and are looking for a flexible way to build their own business. Don't get discouraged if you don't get any takers first time around – timing is everything, and whilst it might be a no right now, that might change in 6 months or they could know someone else who might be interested. Let your passion and enthusiasm do the talking!
There's no limit to how big or small your team can be, but once you start to add new members to your team, you'll become eligible to earn a Team Bonus of 5% on the sales of your team if team targets are met in return for helping them to get started and supporting them. The Team Bonus payable to you is triggered when both you and your team members reach sales of £100 per offer. The bonus is triggered for each team member that reaches £100, so if you have 3 people in your team and you and 2 team members reach £100 sales each, then the team commission of 5% is payable to you on those 2 team members. The sales requirements for teams supersede the minimum sales targets for individuals who sell with us as additional commission is payable on team targets.
If you'd like to chat about building a team please do get in contact with the Book Champions team by emailing bookchampions@scholastic.co.uk.
Our Tips for Building a Team
Start with those that you know in your social circle – they are likely to be easier to chat to and more receptive
Widen your reach to look for people who might be interested in children's books. i.e. parents, teachers, people looking for gifts – look for somebody like you! Recruit in chat-groups that you might already be a member of.
Find your perfect description of your ideal team member – are you in the middle of that description? Don't be too broad with the demographics – try and be a little bit more focussed. For example, we're all busy mums, but we're not all busy mums of children who are home-schooled.

YOU

are the brand – and you are the biggest asset to your team – people will join you if they can see your passion and they trust you.
Success is based on emotion – you need to be passionate about what you do – so share that enthusiasm with your team!
Here's why you should become a Book Champion today!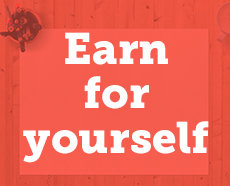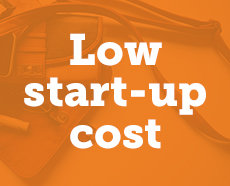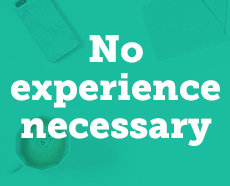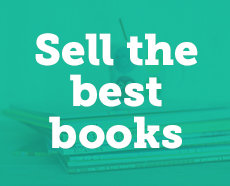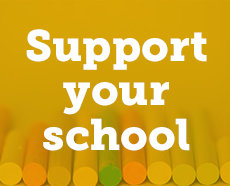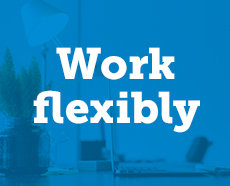 Find out more about being a Book Champion
If you want to find out more about becoming a Scholastic Book Champion, please enter your email address below and we'll get in touch.