Contact us
As a Scholastic Book Champion, you'll be supported every step of the way.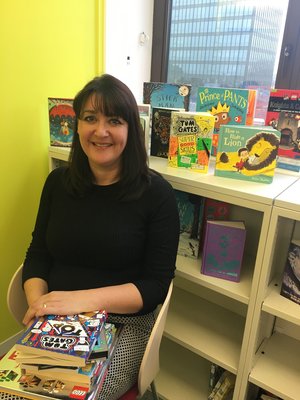 Meet Jane Connolly, our Book Parties expert who will be supporting you throughout every Book Party – she's available by phone or email to answer any questions you may have, and give you tips and help throughout.
Watch our video below for a quick introduction!
If you have any questions at all about Scholastic Book Parties, please get in touch with Jane
on 07833 220 832 or at bookchampions@scholastic.co.uk and she'll be more than happy to help.
You can also catch up with all the latest Book Party news on Facebook.
Find out more about being a Book Champion
If you want to find out more about becoming a Scholastic Book Champion, please enter your email address below and we'll get in touch.