Becoming a Book Champion
Becoming a Book Champion couldn't be easier – all you have to do is follow these four simple steps below:
Register online
Pay your £15 joining fee
Choose your online bookshop name
We will send you the link to your online bookshop and you can start selling!
You'll have access to purchase a £50 sample kit contains books worth approximately £200

RRP

!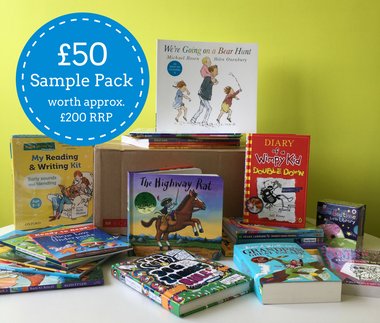 Hit sales of £100 in your first 12 weeks and your £15 joining fee will be refunded.
After 12 weeks, you will be charged a web support fee of £25 for the year which covers your website, web hosting, 6-8 weekly offer changeover, marketing assets and support.
If you hit £200 through your shop in the first 12 weeks, not only will your £15 joining fee be refunded, but you'll also receive your web support fee of £25 free.
If you're selling books online only, a minimum of £100 worth of orders is required every 6 months in order to remain in the programme.
If you're selling books physically, a minimum of £300 worth of orders is required every 6 months to remain in the programme. Every champion must do at least one Book Party that benefits a school every 6 months – digitally or physically.
New party offers are released every 6 weeks.
Commission rates are 20%
When you partner with a school, nursery or party host, they will receive 10% of the total order value in free books.
"It fits perfectly around my family as I don't have to worry about childcare or worry about rushing around to get out of the house early to go to work. The support is fantastic and it is a perfect opportunity for mums as it can be done from home and there are no set hours you need to work." – Kirsty Marchinton
What's in it for me?
Work flexibly around your commitments
Sell the very best children's books
Earn for yourself and support your local school or nursery at the same time
No experience necessary
Low startup cost of £15
Great value sample packs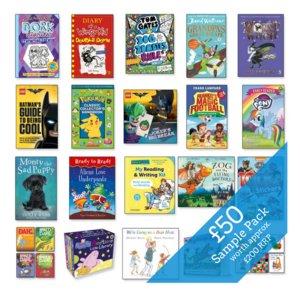 Please note that our editors prepare a bespoke selection of books for Book Champions each offer. It will not be the same as, or include all of, the books currently available on the main Scholastic shop.
Find out more about being a Book Champion
If you want to find out more about becoming a Scholastic Book Champion, please enter your email address below and we'll get in touch.